Welcome
to Elusive Saskatchewan Whitetail Outfitting
located in Saskatchewan, Canada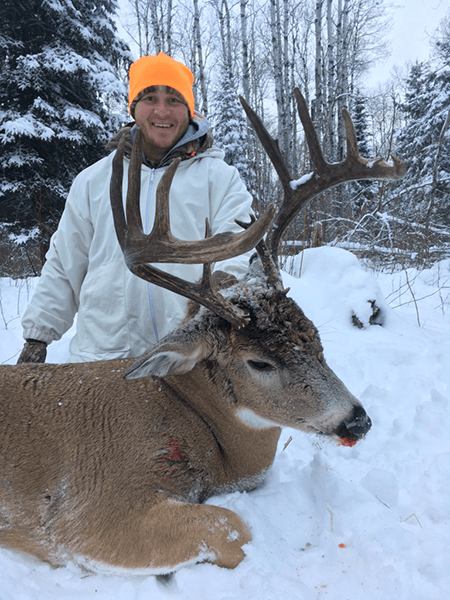 Looking for a Hunt of a lifetime? Look no further!
Whitetail Deer are the most widely distributed and the most numerous of all North America's large animals. Saskatchewan has the largest White Tail deer in the world.
The Largest world record typical Whitetail of all time was harvested in Saskatchewan, Canada. Scoring 213 6/8 inch is The Milo Hanson Buck.
While hunting with us you could harvest a 8×8, 7×7, 6×6, 5×5, 4×4, a droptine, a non-typical, or even a Piebald buck.
The average success rate while hunting Whitetail deer with rifle or bow is 80% – 90%.
Book Your Hunt